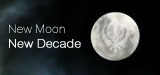 Another year has gone by fast and 2010 has now begun. This year marks the end of one decade and the turn of another. The 00's marked many Sikh anniversaries from the Gurgaddi and completion of Sri Guru Granth Sahib Jee to the 25th Anniversary of the deadly year of 1984 which saw thousands of Sikhs either tortured, raped or murdered in India.
This 25th anniversary in 2009 went virtually unnoticed without any media attention or positive steps towards justice and resolution despite notable efforts by Project 25. So what about the next ten years? What will be celebrating or commemorating this decade?
2012: The Second Sikh Holocaust (250 Years)
It was 1762 and Sikhs were under attack. Thousands of Sikhs were killed in what was known as the heaviest single blow that the Sikhs had to withstand in their history. Not only that but Abdali (the Emperor of India at that time) destroyed Sri Harimandir Sahib. His empowerment of Darbar Sahib lasted less than a year but the results of this attack followed by another one in 1764, led Sikhs to reconstruct the complex.
Sikhs died heroic deaths in order to create conditions in which their countrymen could live with honour and self-respect. They achieved their glorious martyrdom.
2013: The Ascension of a Martyr (450 Years)
Guru Arjan Dev was physically born on April 15, 1563 at Goindwal, Amritsar. As well as being a major contributor to the compilation of Adi Granth, He was also responsible for laying the foundation stone for Sri Harimandir Sahib and was the first martyr of the Sikhs.
2014: One to Another (350 years)
Guru Har Krishan Sahib was the 8th Guru of the Sikhs. In 1664, Guru Jee left the world and marked Guru Tegh Bahadur as His successor. It's an important year marking 350 years of two very important events in our history.
2016: The Ascension of a Saint Soldier (350 years)
Guru Gobind Singh Jee accomplished a lot in His life including the founding of the Khalsa Panth. Guru Gobind Singh was a true saint and soldier. He was born into the world two years after His father became the ninth Guru and we will celebrate 350 years in 2016.
2016: Execution of a Leader (300 years)
It was in 1716 that Bandha Singh Bahadur was tortured, cut up into pieces by the Moghul Army who had captured him. Bandha Singh is considered one of the greatest and most hallowed warriors and martyrs. It will be 300 years in 2016.
2019: The Ascension of a Saviour (550 years)
And to end the decade with, November 2019 will mark the 550th year since Guru Nanak Jee first embraced the world in the village of Talwandi which has since become known as Nanakana Sahib, Pakistan. He was the founder of Sikhism and through His peaceful and loving nature, He gained the respect and love of all who met him, even though He challenged many fundamentals of cultural and religious beliefs.
Let us unite this decade to celebrate and commemorate these events together. We will never forget our history and the dates are quite irrelevant in that respect. Years are only numbers after all. But let us use these landmark dates to come together and remind those who have forgotten or do not know that Sikhi is still alive now as it was hundreds of years ago.